We wanted to share some exciting news about our fellow Mountain Lakes alum David Dietze (MLHS Class of 1973). After years of civic leadership in his adopted hometown of Summit, NJ, Mr. Dietze has decided to expand his role and is now running for Common Council.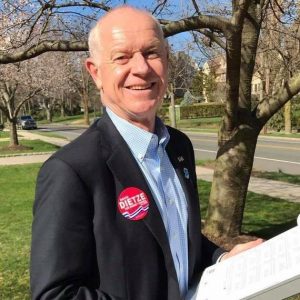 Over the years Mr. Dietze has served on the Board of Education, Rotary, Chamber of Commerce, and countless other organizations in addition to service to the Mountain Lakes community and his alma maters Dartmouth and Chicago Law.
For more information on David's campaign platform, check out his website and Facebook page, and please consider donating to support this exciting endeavor prior to the general election on November 7th.
We are wishing you the best of luck, David!