The Mountain Lakes High School Alumni Hall of Fame was founded to recognize and celebrate the accomplishments of alumni who have made significant contributions in their fields of expertise. Taking what they gained from their education in this community, members of the Hall of Fame have had a positive and lasting impact on the world. The Hall of Fame supports and perpetuates our goals and values, and promotes pride in our "Tradition of Honest Excellence." In addition, members of The Hall of Fame serve as examples to our students of what they can aspire to achieve and to be.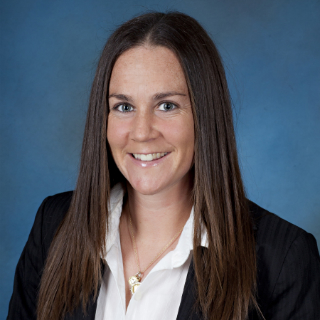 Lindsey Munday
Class of 2002
Ms. Lindsey Munday is one of the most accomplished collegiate women's lacrosse players in the history of the sport. Her accolades both as a player and as a coach earned her recognition as Lacrosse Magazine's 2013 Person of the Year and Inside Lacrosse's Coach of the Year in 2016.
In addition, she is a two-time Mountain Pacific Sports Federation Coach of the Year and the Intercollegiate Women's Lacrosse Coaches Association West/Midwest Coach of the Year.
After a stellar career at MLHS as a soccer, basketball, and lacrosse player, Ms. Munday went on to Northwestern University, receiving her degree in Communications in 2006. She led Northwestern to the Women's Lacrosse National Championships as a player in 2005 and 2006. She represented the USA on the National Team winning gold medals in 2009 (receiving All-World recognition) and again in 2013.
Ms. Munday began her coaching career as an assistant at Northwestern winning three more National Championships from 2007-2009. Ms. Munday was only 26 years old when she was hired to be the first head women's lacrosse coach at University of Southern California where she will be coaching her sixth season this spring.
During her tenure at USC, the women's lacrosse team has consistently found success, being ranked nationally and earning berths in the NCAA tournament multiple times.
Bob Shaw
Class of 1975
Mr. Bob Shaw knew in high school that he wanted to pursue a career as a designer of scenery. Today, he is a well-known and highly respected member of the entertainment industry, with work on stage, screen, and television in the field of Scenic Design and Production Design.
Mr. Shaw has been recognized widely for his work, garnering multiple Primetime Emmy nominations for "Outstanding Art Direction" for The Sopranos in 2000, 2001, and 2004. He has won two Primetime Emmy Awards which acknowledge excellence in the television industry and emerging media. He received an Emmy in 2011 for "Outstanding Art Direction for A Single Camera Series" for HBO's Boardwalk Empire. He also won an Emmy for "Outstanding Art Direction for a Single Camera Series" in 2008 for his work on AMC's Mad Men.
Mr. Shaw has received significant recognition for "Excellence in Production Design" as Head of Production for The Wolf of Wall Street (2013) as well as his work on other films and television series.
In addition, Mr. Shaw has worked on the Broadway productions of The Pirates of Penzance and Coastal Disturbances. He is the Head of Production for The Irishman (2019).
Mary Kate Mennard
Class of 1977
Dr. Kate Menard has touched many lives as a physician and professor of medicine. She currently serves as Vice Chair of the Department of Obstetrics and Gynecology and Director of Maternal Fetal Medicine at the University of North Carolina School of Medicine.
After graduating from MLHS, Dr. Menard received her B.S. with Honors in Zoology and Psychology from Duke University. She earned her M.D. from New Jersey Medical School. She completed her residency training in Obstetrics and Gynecology at the Hospital of the University of Pennsylvania before pursuing a Fellowship in Maternal Fetal Medicine at the University of North Carolina.
While a fellow at UNC, she also completed a Master's degree in Public Health as a Robert Wood Johnson Clinical Scholar. She served on faculty at the Medical University of South Carolina in Charleston, and was an active clinician educator, a consultant to the South Carolina Department of Health, and the Chief Medical Officer and Associate Dean at the Medical University of South Carolina.
Throughout her career, Dr. Menard has worked at the intersect between public health and the everyday challenges and joys of clinical Obstetric care. She
has served in numerous leadership roles including President of the Society for Maternal Fetal Medicine (SMFM) and President of the North Carolina Obstetric and Gynecological Society. She has been a champion for developing systems of care to improve maternal health and safety and infant outcomes.
Dr. Menard is grateful for her experience at MLHS where teamwork and leadership skills were nurtured, opening a life of endless possibilities.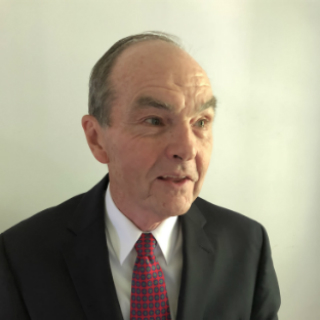 Larry Blake
Class of 1965
Mr. Larry Blake was an outstanding student athlete at MLHS where he achieved one of New Jersey's most dominant tennis careers, going 63-0, including four consecutive state championships. In 1963, Mr. Blake was nationally ranked in the USTA Boys 16 and under division in both singles and doubles. He was also a member of the National Honor Society and was awarded the 1965 Citizenship Award for outstanding service to MLHS.
Mr. Blake attended Colgate University and excelled once again athletically and academically. He led the Colgate tennis team to a top five ranking in D1 East, and was elected Senior Class President.
After graduating with a BA in Economics, Mr. Blake began his career in the steel industry. He went on to become Vice President Commercial of the 2.5 billion-dollar Bethlehem Steel Corporation Eastern Division and was nationally recognized as an outstanding commercial executive in the US steel industry. Over the years, Mr. Blake has continued his executive education at the University of Michigan, Duke University, and Harvard Business School.
After leaving Bethlehem Steel, Mr. Blake became a partner in Penn Capital Group, an investment banking firm that assists private business owners to sell their companies.
As MLHS Senior Class President, he has been an active member of his alumni class including running their 50th reunion. Mr. Blake is married to Jackie, his wife of fifty years, and is the proud father of three children.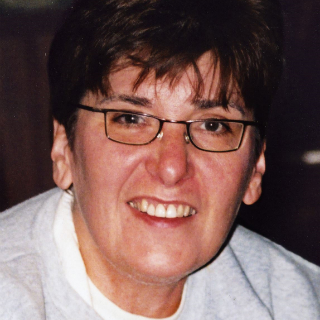 Anne Mullaney
Class of 1974
Ms. Anne Mullaney received degrees from Saint Mary's College (Notre Dame, IN), George Washington University, and Duquesne Law School. In 2014, she was inducted into Saint Mary's College Hall of Fame.
Ms. Mullaney was named the Chief Administration Officer at the Ohio Valley Medical Center and Wheeling Hospital in Wheeling, West Virginia, and later became a successful attorney with one of Pittsburgh's leading law firms.
Ms. Mullaney dedicated much of her time and attention to public health issues and those living in poverty. Her work included helping patients meet the end of life with dignity and grace in a compassionate environment.
One of her proudest accomplishments was being a local business owner, establishing Mullaney's Heart and Fiddle Irish Pub in 1992. The pub has become a key fixture in the economic recovery of "the Strip" section of downtown Pittsburgh, PA, and Ms. Mullaney was a pioneer in the cultural revival of the city of Pittsburgh. In recognition of her civic leadership, she was named a "Legend of the Strip" by community-development organization Strip District Neighbors. The award was given shortly before Anne's 2011 death from glioblastoma.
In the last years of her life, she committed to raising funds through Partners in Progress which resulted in the establishment of a school in the impoverished Deslandes region of Haiti. Following her death, Ms. Mullaney's family and classmates continued her dream and raised over $250,000 as part of the "Friends of Anne Mullaney" campaign.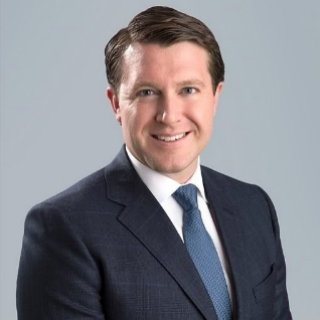 Sean Murphy
Class of 1999
Mr. Sean Murphy was a Co-Valedictorian at MLHS, captain of the football team, and a member of the lacrosse team. He attended Yale
University where he earned his degree in Political Science and was a walk-on member of the varsity lacrosse team.
Mr. Murphy began his financial career fifteen years ago as an Analyst and Associate at the Investment Banking and Private Equity divisions of Bear, Stearns & Co. Inc. He was also a Vice President and later Managing Director at Angelo, Gordon and Co. He spent nine years there sourcing and completing private equity transactions across a number of industries, including Consumer / Retail, Business Services, and Financial Services.
After leaving Angelo, Gordon & Co., he went on to become Co-Head and Partner at the Structured Capital Fund of Harvest Partners, where he currently helps to oversee ~$1.7 billion of raised and invested capital. Throughout his career, Mr. Murphy has been fortunate to serve on the Board of Directors for over 15 different companies including Benihana, Firebirds, Gehl Foods, King's Food Markets, OTG Management, Roland Foods, and VetCor.
In 2009 Mr. Murphy was a Co-Founder of the Bulldogs Care Foundation. This organization raised over one $1 million to support disadvantaged youth in the Tri-State area as they pursued student-athlete opportunities. The charity was established in honor of several of Mr. Murphy's Yale lacrosse teammates who had passed away in an accident. Mr. Murphy lives in New York City with his wife Jessica and two children.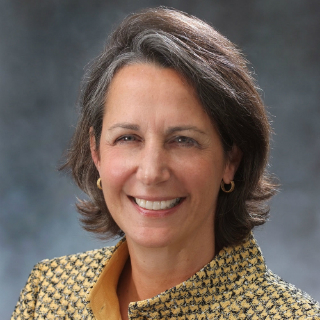 Jo Buyske
Class of 1977
Jo Buyske is the associate executive director of The American Board of Surgery.
She is a leader in the fields of advanced gastrointestinal surgery, women in surgery, surgical education and global health in both research and practice.
She is also a director of the American Board of Medical Specialties, and sits on the executive committee of the board of SCORE, the Surgical Council on Resident Education.
She received her surgical training at the Massachusetts General Hospital in Boston, and received her medical degree from Columbia University's College of Physicians and Surgeons.
She majored in English Literature at Cornell University, Ithaca, N.Y., where she received her undergraduate degree.
She lives in Philadelphia with her four teenage children.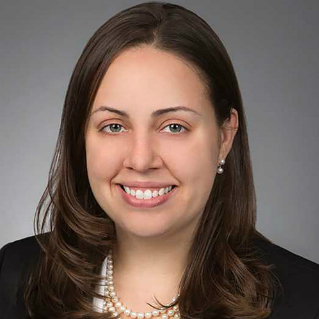 Claire McCusker Murray
Class of 2000
Claire McCusker Murray is a partner at Kirkland and Ellis in Washington, D.C., where she is an expert in appellate law and white collar defense.
Before entering private practice, she served as a federal prosecutor with the U.S. Department of Justice through its Honors Program. During her tenure at the Justice Department, she successfully briefed and argued cases in the U.S. Courts of Appeals and obtained convictions in both bench and jury trials.
She also served as a law clerk to U.S. Supreme Court Justice Samuel A. Alito, Jr. and Judge Brett M. Kavanaugh of the U.S. Court of Appeals for the D.C. Circuit. In between clerkships, she was awarded a Temple Bar Scholarship by the American Inns of Court to study the British legal system.
She earned her law doctorate from Yale University, her bachelor of arts degree in government from Harvard University, and master's degree in philosophy and the classics from Cambridge University.
While in high school, she was Editor-in-Chief of the Mountaineer, president of the Key Club, and captain of the Softball and Mock Trial teams. She was class valedictorian in 2000.
She lives in Chevy Chase, MD with her husband, Michael, and three small children.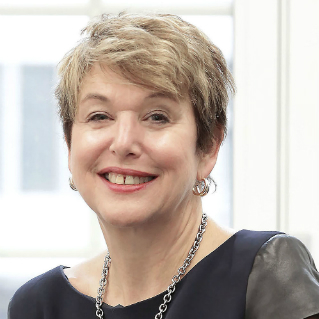 Ann Francke
Class of 1976
Ann Francke is the CEO of Chartered Management Institute in London.
She is an expert in gender equality in the workplace and author of the "Financial Times Guide to Management: How to Make a Difference and Get Results."
She has been named in the top 100 women to watch in the 2015 Female FTSE report from Cranfield and is an expert on current challenges facing women in the workplace.
In addition, she is Strategic Advisor at Tongal and Grant Thornton International, a member of the CRUK Women of Influence Board; and an on the advisory boards of Lancaster Management, Nottingham Trent and the Open University Business Schools.
She has a bachelor of arts degree in Russian and politics from Stanford University, California; master's degrees in business and journalism from Columbia University, New York; and honorary doctorates from Nottingham Trent University and the University of the West of England.
She lives in West London with her husband and daughter.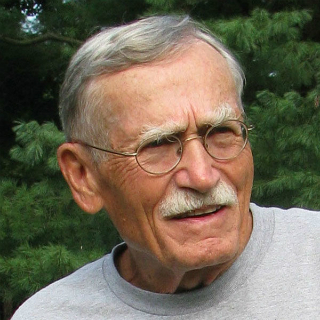 Peter Meinke
Class of 1950
Peter Meinke was named Poet Laureate of the State of Florida in June. He is a well-known poet and author, publishing volumes of poetry as well as fiction and non-fiction books, his latest work being "The Expert Witness." He is Professor Emeritus at Eckerd College.
Meinke received his bachelor of arts degree from Hamilton College, Clinton, N.Y., and, after serving in the Army, his master of arts degree from the University of Michigan, Ann Arbor, Michigan, and his doctorate from the University of Minnesota, Minneapolis-St. Paul, MN.
His work has received many national awards, among them two National Endowment for the Arts fellowships, a Fulbright Professorship at the University of Warsaw, and three awards from the Poetry Society of America.
In addition to receiving the Outstanding Teacher Award at Eckerd College, Meinke last year received the SunLit Festival's Lifetime Achievement Award for "his outstanding contribution to Letters."
Meinke has read his poetry in many countries and with his family has lived often overseas. He and his wife, artist Jeanne Clark, also a Class of '53 alum, have lived in St. Petersburg for 50 years.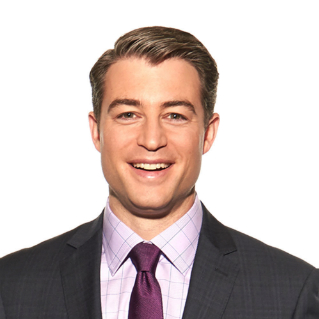 Adam Zucker
Class of 1994
Adam Zucker hosts CBS' College Football Today and Inside College Football and Basketball on CBS Sports Network.
He graduated from Syracuse University's S.I. Newhouse School of Public Communications with a degree in broadcast journalism, and worked as a sports reporter and fill-in anchor at WTVH, the CBS-affiliate in Syracuse.
Before joining CBS Sports Network, he covered Penn State football, the Major League Baseball Philadelphia Phillies, National Hockey League Pittsburgh Penguins and their top minor league affiliates, as well as high school sports for WBRE-TV in Wilkes-Barre/Scranton, Pennsylvania.
He lives in Summit, NJ with his wife Rachel and their children Max and Sophie.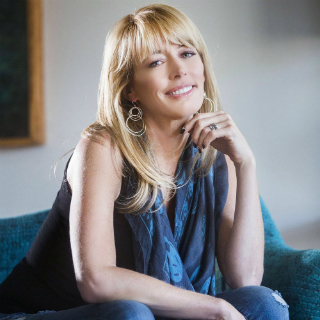 Jo Becker
Class of 1985
Jo Becker is an award-winning investigative reporter for
The New York Times
. While writing for the
Washington Post
, she won the Pulitzer Prize for National Reporting for a series of articles she co-authored on Vice President Dick Cheney.
With The New York Times she has broken stories on everything from the United States' lethal program to kill suspected terrorists to the British phone-hacking affair,  the Penn State child sexual abuse scandal and corruption in Vladimir Putin's Russia.
She previously worked for The St. Petersburg Times in Florida, The Concord Monitor in New Hampshire and "The MacNeil-Lehrer NewsHour."
Ms. Becker is also the author of Forcing the Spring: Inside the Fight for Marriage Equality, a book that the New York Times Sunday book review called a "stunningly intimate story" and the Washington Post labeled a "spellbinder of a tale" that chronicles a "riveting legal drama, a snapshot in time when the gay rights movement altered course and public opinion shifted with the speed of a bullet train."
After graduating from Mountain Lakes High School, Ms. Becker attended and graduated from the University of Colorado, Boulder, with a BA in political science.
Ms. Becker has taught investigative journalism as a visiting professor at Princeton University, and her work has earned her numerous awards.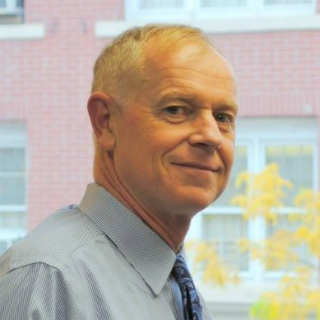 David Dietze
Class of 1974
David Dietze graduated Phi Beta Kappa, magna cum laude, and with Honors in his major, Economics, from Dartmouth College in 1978. There, he was a Rufus Choate Scholar and received five citations in English, Latin, and Greek. He pursued graduate studies at Yale University in 1978 and 1979 in Classical Studies and Political Philosophy, earning Honors work.
He earned his law degree from The Law School at The University of Chicago in 1982. He is an attorney at law and member of the Bar of New Jersey. He has practiced corporate and finance law with New York based White & Case and Washington, D.C.'s Crowell & Moring.
Mr. Dietze is President and Chief Investment Strategist of Point View Wealth Management, Inc., which he founded in 1993. PVWM has been named one of the country's top wealth managers by Bloomberg Wealth Manager magazine, as well as #5 on CNBC's ranking of America's top 100 fee-only wealth managers.
Mr. Dietze speaks and writes frequently on financial topics. He has authored articles for Better Investing, The Metropolitan Corporate Counsel, and theIndependent Press.
He is interviewed frequently by the financial press, and has been cited in various periodicals including The Wall Street Journal, The New York Times, LA Times,Forbes, U. S. News and World Report, Investor's Business Daily, The Star-Ledger,and Business News New Jersey. He also appears regularly on Bloomberg, CNBC, Fox Business, and CN8, the Comcast Network.
Mr. Dietze and his wife, Claire Toth, reside in Summit, NJ and have two children, both of whom attend the Summit Public Schools.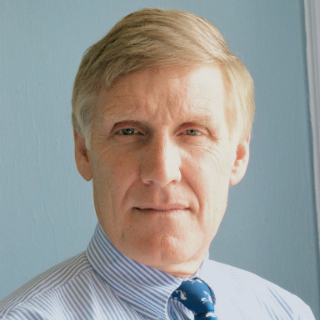 Douglas Foy
Class of 1965
Douglas Foy is a founder and CEO of Serrafix, a strategic consulting firm and business incubator focused on energy, the environment, transportation, and climate change. Serrafix has helped dozens of cities across America — ranging in size from New York to Pittsfield (MA) — develop and implement large-scale energy efficiency and building retrofit programs. Serrafix also works with the Secretaries of Transportation in 18 states to reform their practices relating to fiscal and environmental sustainability.
Prior to launching Serrafix in 2006, Mr. Foy served as the first Secretary of Commonwealth Development in the administration of Massachusetts Governor Mitt Romney. During his government service, Foy's agencies developed Massachusetts' first comprehensive transportation plan; the nation's most comprehensive climate action plan; and numerous programs, policies, and investments to promote sustainable development and smart growth throughout Massachusetts.
Before his service in the Romney administration, Mr. Foy served for 25 years as the President and CEO of the Conservation Law Foundation, New England's premier environmental advocacy organization
In 1992 President George H.W. Bush recognized Mr. Foy's work on energy efficiency with the President's Environmental and Conservation Challenge Award, the country's highest conservation award. In 2006, Mr. Foy was named the recipient of the national Woodrow Wilson Award for Public Service from the Woodrow Wilson Center. Mr. Foy also received from Princeton University, his alma mater, its highest honor bestowed on a graduate, the Woodrow Wilson award, for his public interest achievements. In 2009, the Queen of England bestowed on Mr. Foy the Order of the British Empire (OBE).
Mr. Foy, a member of the 1968 USA Olympic Rowing Team and the 1969 USA National Rowing Team, graduated from Princeton University as a University Scholar in engineering and physics, attended Cambridge University in England as a Churchill Scholar in geophysics, and graduated from Harvard Law School. He is married with two grown children.
Richard Freeland
Class of 1959
Richard M. Freeland is Commissioner of the Massachusetts Department of Higher Education, appointed to that position by Governor Deval Patrick in January 2009.
He is the architect of the state's strategic agenda for public higher education, known as the Vision Project, approved by the Board of Higher Education in 2010. Since then, the Vision Project has united the state's community colleges, state universities and UMass campuses in an effort to strengthen performance in seven areas of educational achievement and research, with the goal of attaining national leadership among state systems of public higher education.
From September 2006 to January 2009, he held two visiting appointments, first as the "President in Residence" at the Harvard Graduate School of Education, then as the Mosakowski Visiting Professor at Clark University.
He has spent most of his academic career as an administrator in urban universities. From 1996 to 2006, he served as President of Northeastern University. Prior to that, he spent 4 years as Vice Chancellor for Academic Affairs at the City University of New York and 22 years in various roles at the University of Massachusetts Boston.
The author of two books, Academia's Golden Age: Universities in Massachusetts 1945-1970 and The Truman Doctrine and the Origins of McCarthyism, Mr. Freeland received a bachelor's degree from Amherst College in 1963 and a doctorate in American Civilization from the University of Pennsylvania in 1969.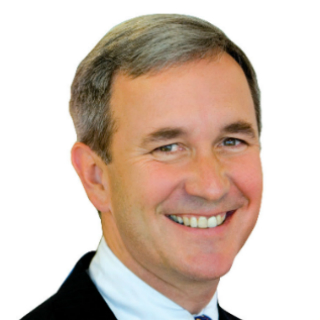 Christopher Jenny
Class of 1973
After graduating as salutatorian of the Class of 1973 at Mountain Lakes High School, Chris Jenny attended Dartmouth College, where he majored in Mathematics and Urban Studies and graduated summa cum laude and Phi Beta Kappa. He then went on to receive his MBA from Harvard Business School, where he graduated as a Baker Scholar.
Mr. Jenny was the youngest Partner ever elected at Bain & Co., a leading worldwide management consulting firm, and then serving as CEO of two portfolio companies for Bain Capital and The Noel Group. For the past 20 years, Mr. Jenny has served as a Senior Partner and President of The Parthenon Group, a 300 person consulting firm with offices in Boston, San Francisco, London, Mumbai, Shanghai, and Singapore.
In addition, he has served on several corporate boards and was appointed by President George W. Bush to serve on the President's Export Council, the nation's premiere advisory board on international trade. In 2001, Consulting Magazine named Chris one of the nation's "Top 25 Most Influential Consultants", along with Mitt Romney and current eBay CEO John Donahoe, among others.
Mr. Jenny has served his current hometown community of Wayland, MA in many ways. He has served on numerous town committees, coached 45 youth soccer and baseball teams, cofounded Wayland High School's Athletics Hall of Fame and has led fundraising efforts to build or improve many of the town's athletic facilities. He also serves on the board of the Sudbury Valley Trustees, one of New England's largest regional land trusts.
Mr. Jenny has been a resident of Wayland, MA for more than 20 years and has been married to his wife Andi for 28 years. They have four children.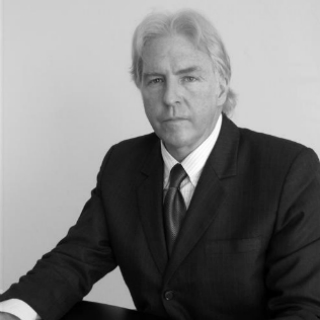 Robert Reynolds
Class of 1975
Robert "Gus" Reynolds received an Economics degree from Trinity College, and a Masters in Business Administration from the University of Virginia, and is a retired Director of Credit Suisse Bank. He has 20 years of business experience in Thailand, and is a Permanent Thai resident. He provides financial consulting for project finance, real estate development investments and corporate feasibility studies.
After retirement from Credit Suisse Bank, Mr. Reynolds pursued a dream of building a resort on the coast of Krabi, Thailand. On December 26, 2004, when the Indian Ocean Tsunami devastated the area, he responded to the immediate needs on his doorstep. He founded the Krabi Relief Fund which merged with the Sriphong Phukaoluan Foundation to aid survivors, many of them orphaned children. In cooperation with local government, the foundation mobilized volunteers to help rebuild the seaside communities. Through the efforts of thousands of helping hands, the Foundation continues to support those in need.
The Foundation Community Bank, opened in 2008, provides micro-credit loans to the Tsunami families to help them start or expand a business. The Foundation directs a Tsunami Child University Scholarship Program to provide financial aid for university for the Tsunami children.
He remains the Director of the Sriphong Phukaoluan Foundation, which has been recognized by The League of Foundations of Thailand under the auspices of H. M. the King of Thailand as a leading foundation in providing long term social programs.
A permanent Thai resident, Mr. Reynolds serves as the Managing Director of Thai Treasures Co. Ltd; Managing Director of Krabi Consultants, Co. Ltd., Managing Director of Krabi Association of Resort Owners, and the Owner Operator of Lai Thai Resort in Krabi.
Fred Simmons
Class of 1973
Mr. Simmons graduated
cum laude
with a bachelor's degree from Williams College in 1978 and received his master's degree in business administration from New York University in 1982.
He spent eight years at Bankers Trust Company, four years in New York City and four years in Los Angeles. He has lived in California since, although he still describes himself as a New Englander at heart.
He joined Freeman Spogli & Co. in 1986 and has been a General Partner there for over 20 years.
Mr. Simmons has served on the Board of Directors of a number of public and private companies and today serves on the Boards of PETCO Animal Supplies, Inc., Smile Brands Group, Inc., Boot Barn, Inc. and totes>>ISOTONER Corporation.
He is also a Board Member of three non-profit organizations: LAMP Community, a Los Angeles-based organization that works to decrease homelessness in the Los Angeles area; the Alliance for College Ready Public Schools, a group of 26 charter schools in Los Angeles; and The Sound Body Sound Mind Foundation, an organization that ensures students have adequate access to fitness equipment and the opportunity to live a healthy, active lifestyle.
One of his greatest passions in life has been for the wilderness. In the last several years he has become somewhat possessed with mountain climbing, including a successful summit of Mount Everest.
Mr. Simmons and his wife, Dr. Olga Mohan, live in Manhattan Beach, California, and have three children.